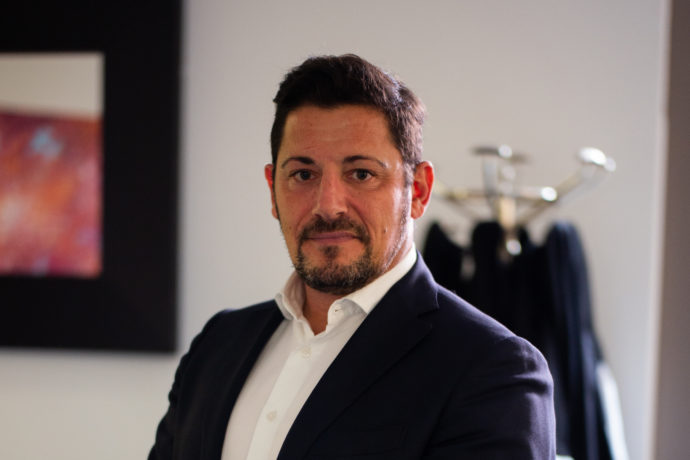 Sandro Vecchio
Sandro Vecchio's main areas of expertise are business litigation and advising executives and companies. He regularly carries out administrative and internal investigations on behalf of the government and important public law entities and private companies.
He acts in matters of criminal, administrative and civil liability of managers and companies, in shareholders disputes, labour disputes, reputation and media crises, audit compliance, etc.
Sandro works alongside his clients, assisting and accompanying them towards a way out of conflict when faced to administrative or judicial authorities, the media and private interests. The quality of his strategic and practical advice, his independence and discretion regularly lead him to be appointed by public authorities and multinational corporations.
He is recognized as an experienced litigator and a go to person as investigator in various specialized international trade journals in particular Legal 500 (Litigation-Corporate investigations) and Leader's League (investigations, business crime and commercial litigation). Sandro is Deputy Judge at the Geneva Administrative Court of First Instance and Chairman of the interparty judicial commission in charge of appointing the magistrates of the Canton of Geneva. He is also certified Mediator (Swiss Federation of Lawyers), lecturer at the University of Geneva (School of Avocature – oral expression) and was a member of the Council of the Geneva Bar from 2016 to 2021. Former Senior Officer (Major) in the Swiss Army, Sandro also practices defense in military criminal matters.
He works mainly in French, English, Italian and Spanish.
Practice Area
– Investigations and internal audits
– Business and corporate Litigation
– Criminal, administrative and civil liability of managers
– Customs Fraud, International Sanctions and Anti-Corruption
– Commercial Mediation
Recent Experience
– Appointed by important public institutions for administrative and internal investigations. Regularly appointed by the State of Geneva to carry out administrative investigations. Assistance and representation of a major investor victim of a large international scam.
– Advising a group of shareholders in a dispute related to the control of a multinational company.
– Assistance to a major Swiss company in the context of a dispute with its employees.
– Senior advisor to the Swiss subsidiary of a listed international group (luxury goods).
– Counsel to a trading company in tax proceedings.
– Counsel to an entrepreneur in an investigation for alleged customs fraud.
– Assistance and representation of a major investor victim of a large international scam.
– Assistance and representation of a client in the context of international criminal assistance.
Awards
GENEVA MUNICIPAL COUNCILS

Legal 500 — dispute resolution : litigation – corporate investigations
« Sandro Vecchio is a go-to person for corporate investigations »

Leaders' League — LITIGATION AND BUSINESS CRIMINAL LAW
Publications
– "Anti-corruption in Switzerland" in Market intelligence – Getting the Deal Through Anti-corruption 2019.
– "Internal investigations and the Activity of the Investigating Lawyer in Switzerland: State of Play", in Juriste International, journal of the International Bar Association, 2019/2.
– "When Compliance Meets Legal Privilege", in Revue de l'Avocat, Spring 2019.
– "Corporate Investigations in Switzerland. A Look at the Limits of Legal Privilege".
Conferences
– A Swiss Perpective to Corruption and Internal Investigations: Tips and Tools to Avoid Common Pitfalls (Mondaq, 11 Novembre 2021).
– "Lawfully Obtained Evidence and its Use in Dispute Resolution, Especially in Worldwide Asset Recovery" (UIA, Zermatt, March 2018).
– "Lawyers in Schools/Speaking is a Lead", conferences on the legal profession and rhetoric organized jointly by the Geneva Bar Association and the Geneva Department of Public Education.
– "Public Speaking Workshops", training for adults.
Associations
– International Association of Lawyers (UIA)
– Swiss Bar Association (SBA)
– Geneva Bar Association (OdA)
– Chairman of the Administrative Law Commission of the Bar Association
– Chairman of the Judicial Commission of the Party Le Centre
– Chairman of the interparty judicial Commission in charge of appointing the judges and magistrates of the Canton of Geneva
– Association of Corporate Investigation
– GIR Global Investigation Review